Shikoku + Wakayama Pilgrimage Tour 2024
Walk in the steps of an ohenro pilgrim
The 2024 Shikoku + Wakayama Pilgrimage Tour brings you to the center of Shingon Buddhism and beyond!
Unique temple lodging experience on sacred Mt. Koya, onsen, deluxe cuisine, gorgeous gardens, and more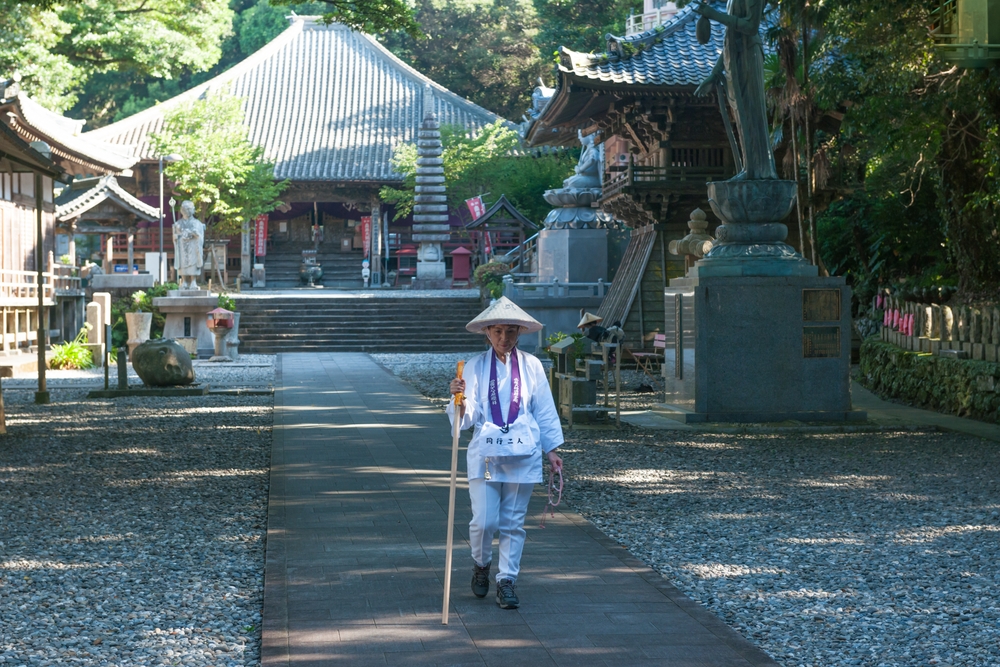 Circle through Japan's smallest, most intimate island of Shikoku, and immerse yourself in the culture, food, and scenic beauty of this regional destination that sees far fewer foreign travelers than the big cities of the mainland. Shikoku is especially famous for the ohenro pilgrimage, a route of 88 Buddhist temples associated with the priest Kūkai, also known as Kōbō Daishi, who lived during the 9th century. While the entire route takes around two months to walk, this tour lets you get a taste of the pilgrimage life and atmosphere, while also incorporating fantastic sightseeing, exquisite cuisine, and multiple relaxing hot springs.
A special highlight is a night spent on Mt. Koya, the sacred center of Shingon Buddhism and a UNESCO World Heritage site. You'll get the rare opportunity to stay in temple lodgings, called shukubo, and dine on sophisticated shojin ryori Buddhist vegetarian cuisine. Definitely a chance not to be missed!
This fully-guided itinerary will take you in a circle across Shikoku, including to the isolated Iya Valley and its famous kazurabashi vine bridges, as well as to Dogo Onsen, one of Japan's most well-known onsen villages and a location said to have served as the inspiration for Studio Ghibli's film Spirited Away. There's a boat cruise to see the picturesque Naruto Whirlpools, a ferry ride across Wakayama Bay, sightseeing at Matsuyama-jo (one of the country's 12 remaining original castles), plus numerous hands-on experiences like aizome indigo dyeing, traditional sweets-making, matcha tea tasting, and more!
After enjoying specialty regional cuisine each evening, soak away your stress at one of the soothing hot springs, or just stroll around and browse for fascinating omiyage gifts. Savor a truly memorable Japanese journey and join us on our Shikoku + Wakayama Pilgrimage Tour in May 2024!
Destination Highlights
Kobe – Awaji Island – Tokushima – Iya Valley – Kochi – Niyodo – Dogo Onsen – Matsuyama – Takamatsu – Mt. Koya – Nara – Kyoto – and more!
Tour Includes
9 nights premium accommodations – 23 exceptional meals – Onsen (Hot Springs) – WiFi router – HNL Airport Lounge – Unique activities & experiences – and much more!
Price
Full Package $4,390 (Adult) / Land Package $3,390 (Adult)
Shikoku + Wakayama Pilgrimage Tour 2024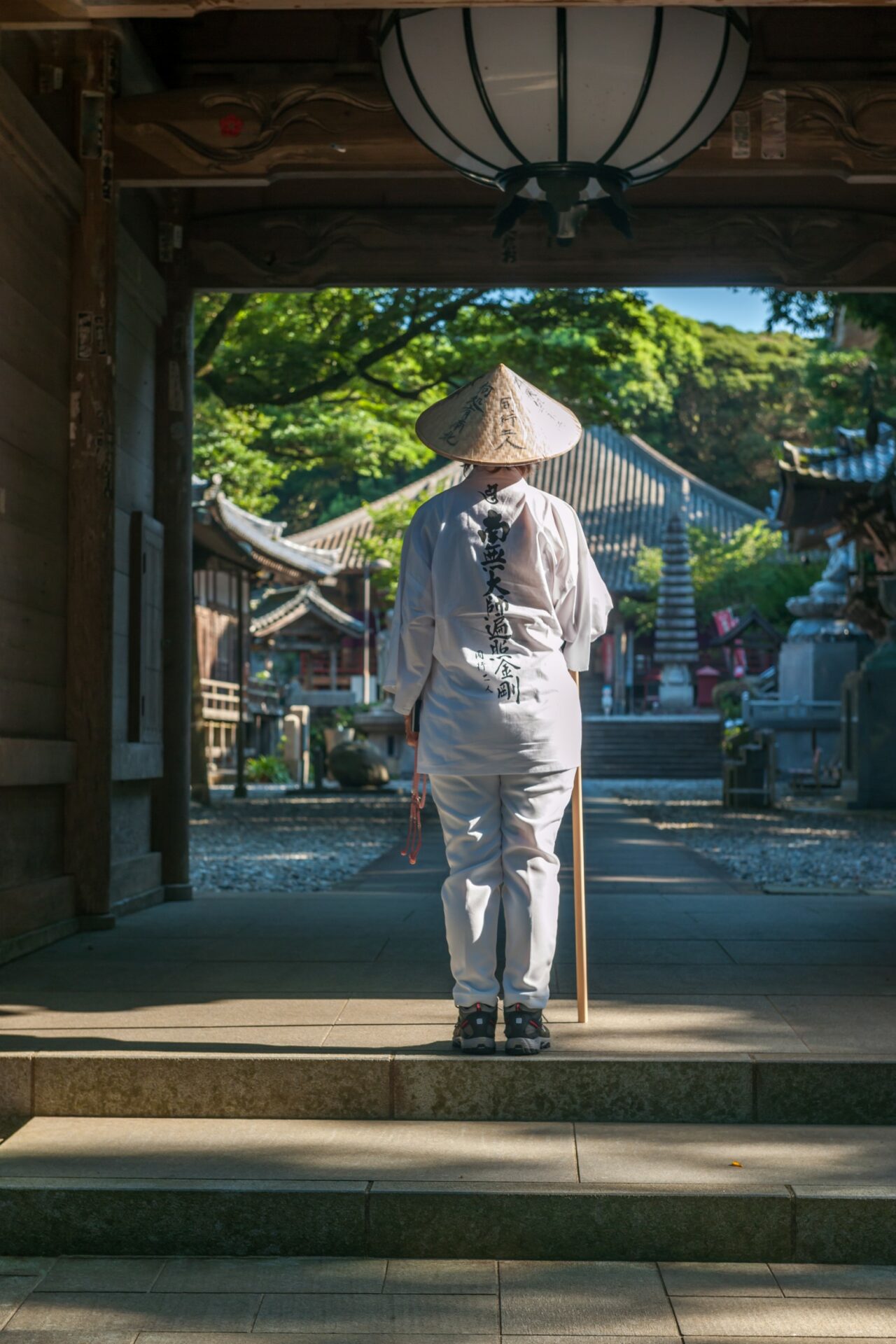 Tour Details
9 NIGHTS / 10 DAYS IN JAPAN
For an in-depth look at the many activities and destinations you'll visit, please see our itinerary here (PDF file): Pilgrimage Tour Itinerary
Or check out the short summary below!
Itinerary Summary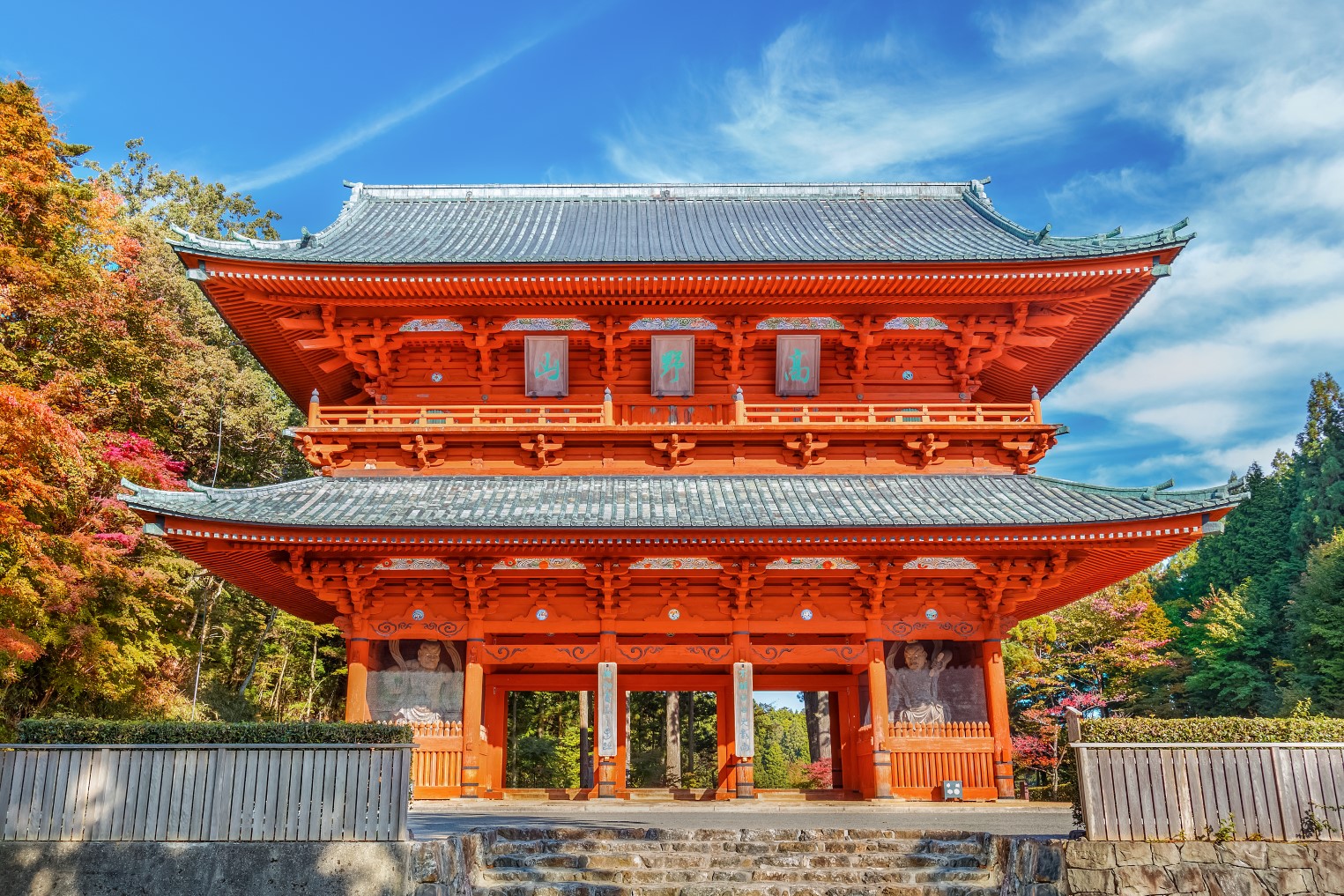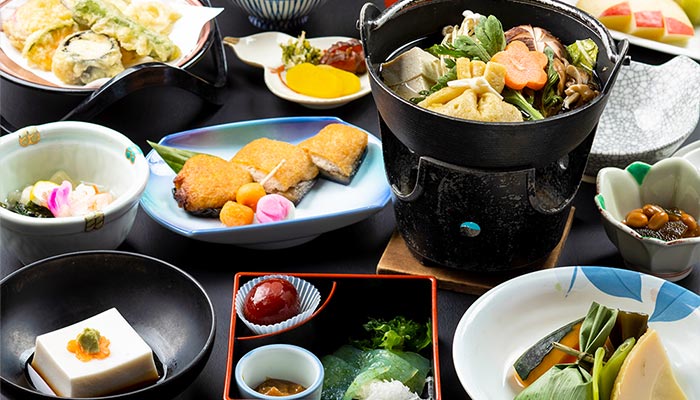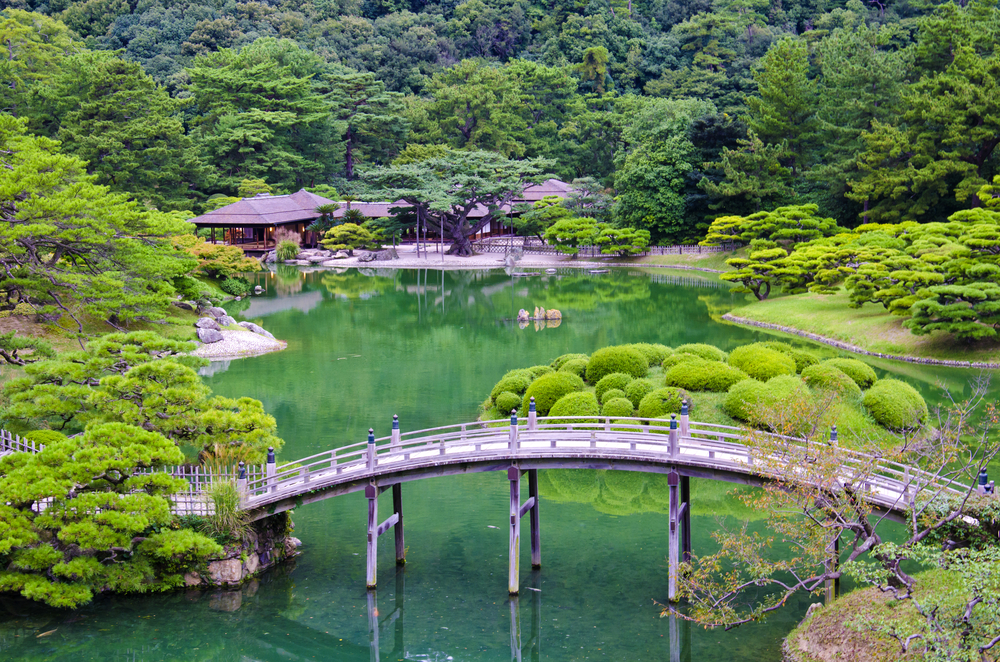 | Day | Date | Description |
| --- | --- | --- |
| 1 | 21-MAY | HNL Airport departure on Japan Airlines (nonstop flight) |
| 2 | 22-MAY | Arrive in Kansai (KIX), welcome dinner, rest at hotel |
| 3 | 23-MAY | Uzushio Boat Cruise for Naruto whirlpools, Aizome indigo dyeing experience, Shikoku Pilgrimage ohenro experience, hot springs! |
| 4 | 24-MAY | Iya Valley kazurabashi vine bridge, Chikurinji Temple (88 temples pilgrimage), Hirome Ichiba Market shopping |
| 5 | 25-MAY | "Niyodo Blue" waterfall walk, Ishiteji Temple (88 temples pilgrimage), Dogo Onsen sightseeing, hot springs! |
| 6 | 26-MAY | Uchiko Old Town, Hatada Confectionary and sweets hands-on experience, Matsuyama Castle & ropeway, hot springs! |
| 7 | 27-MAY | "Skyview Mirror" beach sightseeing, Kagawa Udon hands-on experience, Kompira Shrine and shopping, Ritsurin Koen Japanese Garden |
| 8 | 28-MAY | Ferry ride across Wakayama Bay, Mt. Koya World Heritage sightseeing, special temple lodging experience including shojin ryori Buddhist cuisine dinner |
| 9 | 29-MAY | Morning Buddhist services (optional), Nara Deer Park and Todaiji Temple, Matcha tea hands-on experience and tasting, sightseeing in Kyoto's Gion geisha district, deluxe farewell dinner |
| 10 | 30-MAY | Full free day to explore Kyoto! |
| 11 | 31-MAY | Free morning & early afternoon, depart for HNL in the evening on Japan Airlines (nonstop flight) |