World Heritage Autumn Tour 2023
Spectacular scenery! Regional specialty cuisine! Japan's top onsen!
Shirakawa-go, Mt. Fuji, and so much more with our World Heritage Autumn Tour!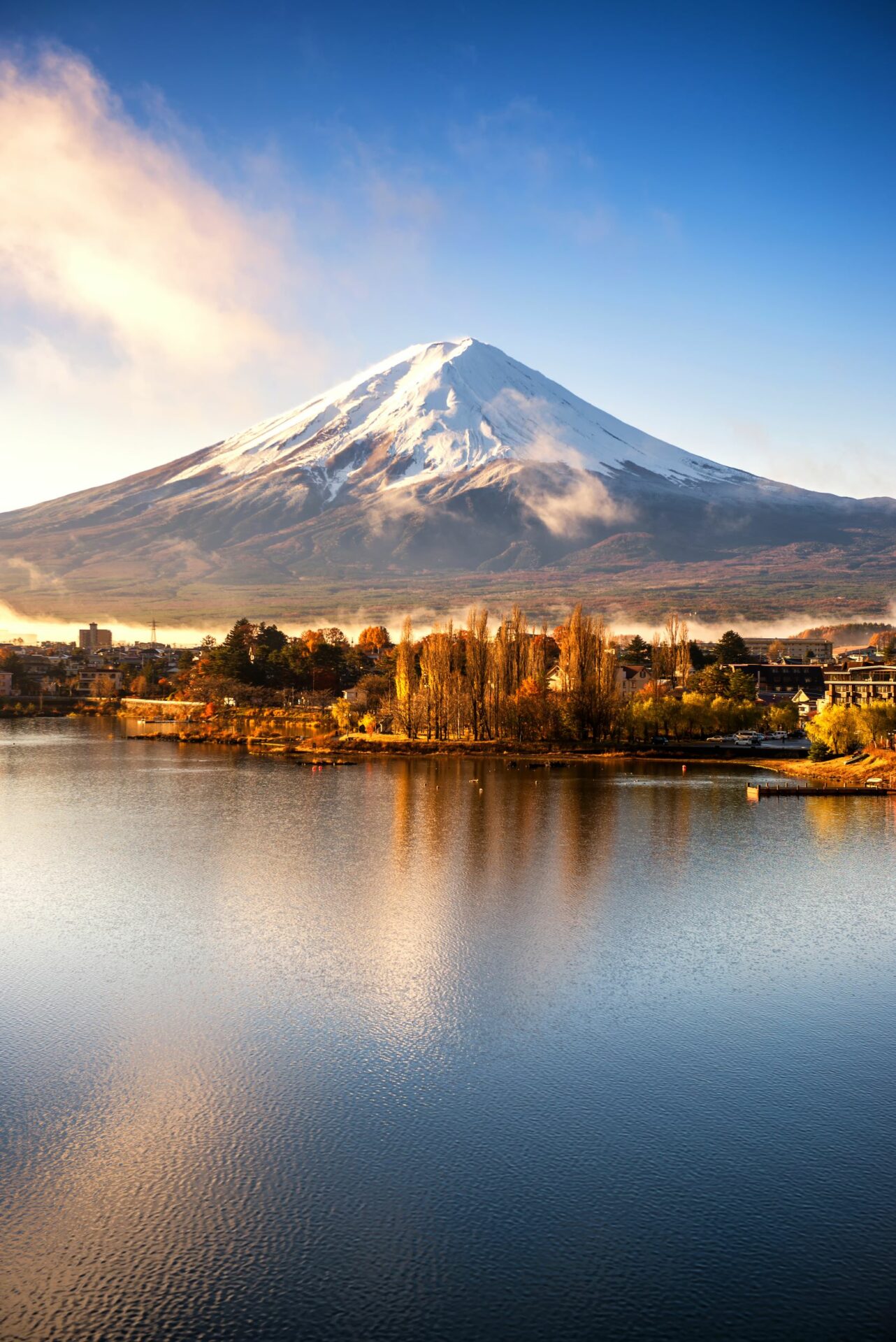 Fully guided and including 23 delicious meals, a free pocket WiFi router, and much more, our carefully considered schedule takes you to TWO UNESCO World Heritage sites and has everything from picking apples fresh at a Nagano orchard, to superb light-up illumination at Nabana no Sato, and even the incredibly rare experience of seeing autumn colors AND sakura together at Obara's "Shikizakura" Festival! Try making your own soba noodles, sample the Koshu Valley's famous wines, express your creativity with a traditional Edo Kiriko glass decorating experience, plus free time to explore Japan's bustling metropolis of Tokyo. And much, much more!
A particular highlight of this tour is visiting Shirakawa-go, a historical village inscribed as a UNESCO World Heritage Site in 1995. Shirakawa-go and its environs is the only place in Japan that still has original dwellings built in the gassho-zukuri style, with thatched roofs that slant steeply to the ground to mitigate the region's heavy snowfall. The local economy was traditionally driven by silkworm cultivation but now serves as one of the country's best showcases of how village life was closely adapted to the area's particular social and economic circumstances.
The tour's second World Heritage Site is none other than the main symbol of Japan, majestic Mt. Fuji! You'll see this giant mountain from several different angles as you visit the Koshu Valley, the Fuji Five Lakes region, and Hakone. Mt. Fuji, at about 12,388 feet, is the country's highest and most famous mountain, and has been a foundational component of Japanese art, Buddhist and Shinto beliefs, and general Japanese identity for centuries. During this season the summit may even already be covered in snow, further adding to the mountain's powerful beauty.
Featuring multiple nights at deluxe, relaxing onsen (hot springs) hotels, incredible meals at local restaurants, and with a strong focus on bringing you to central Japan's most gorgeous landscapes while exploring the region's various cultures and particular histories, this tour is your ticket to autumn bliss. Leave it to us and just enjoy!
Destination Highlights
Nagoya – Obara – Tsumago Juku – Gero Onsen – Takayama – Shirakawa-go – Unazuki Onsen – Kurobe Gorge – Nagano – Fuji Five Lakes – Hakone – Kamakura – Yokohama – Tokyo – and more!
Tour Includes
9 nights extraordinary accommodations – 23 memorable meals – Onsen (Hot Springs) – WiFi router – HNL Airport Lounge – Unique activities & experiences – and much more!
Price
Full Package $4,690 (Adult) / Land Package $3,590 (Adult)
World Heritage Autumn Tour 2023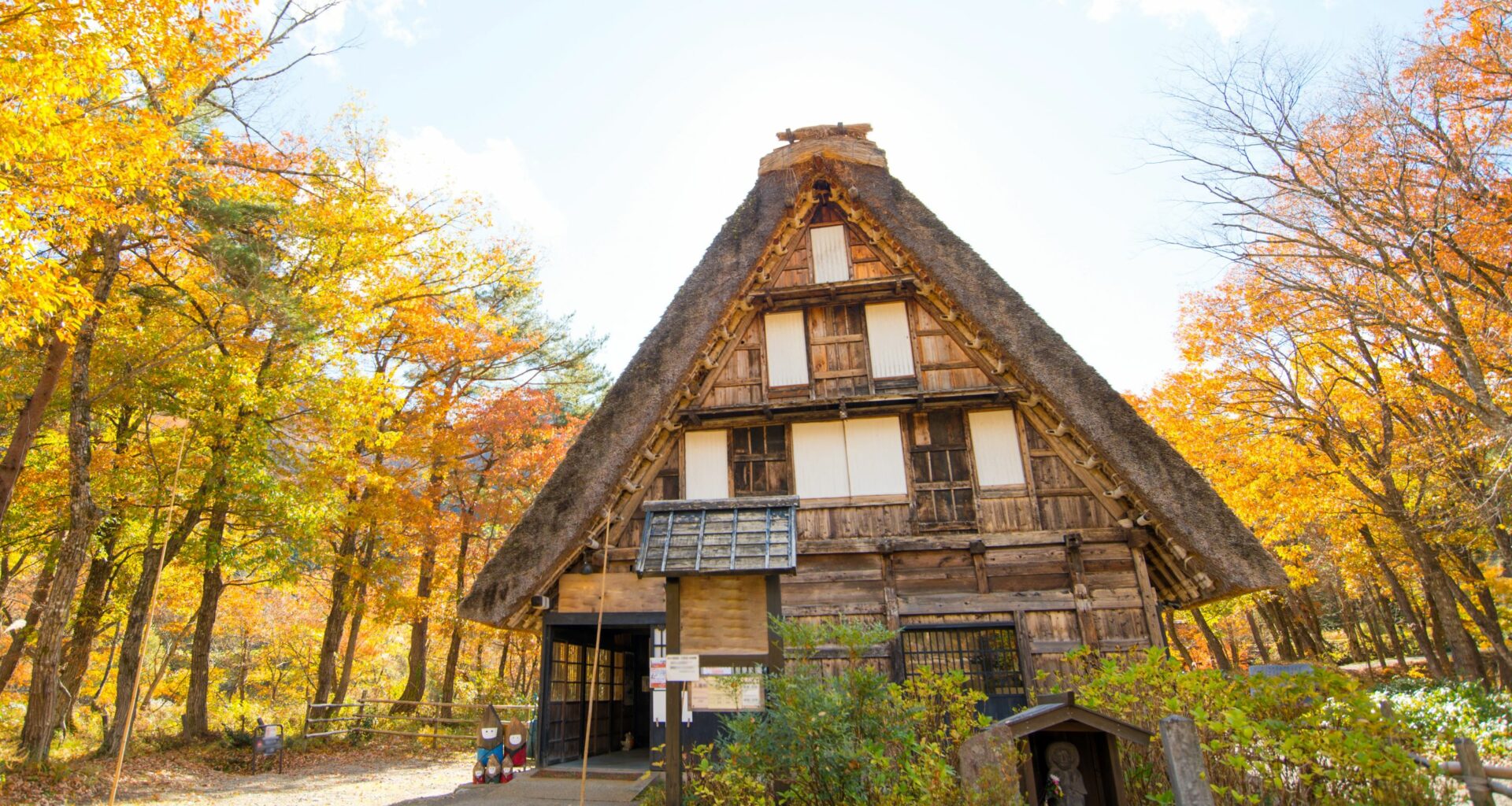 Itinerary Summary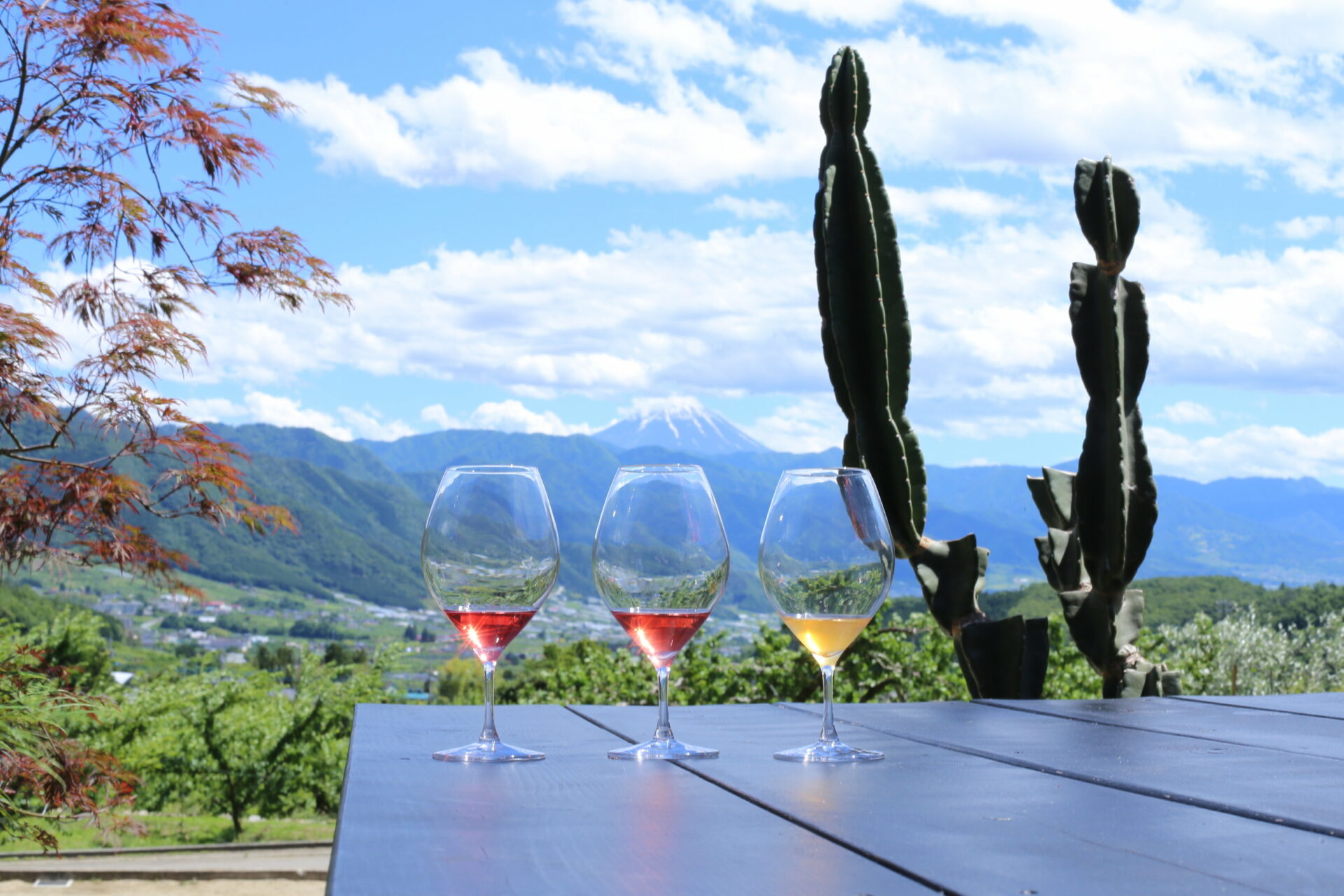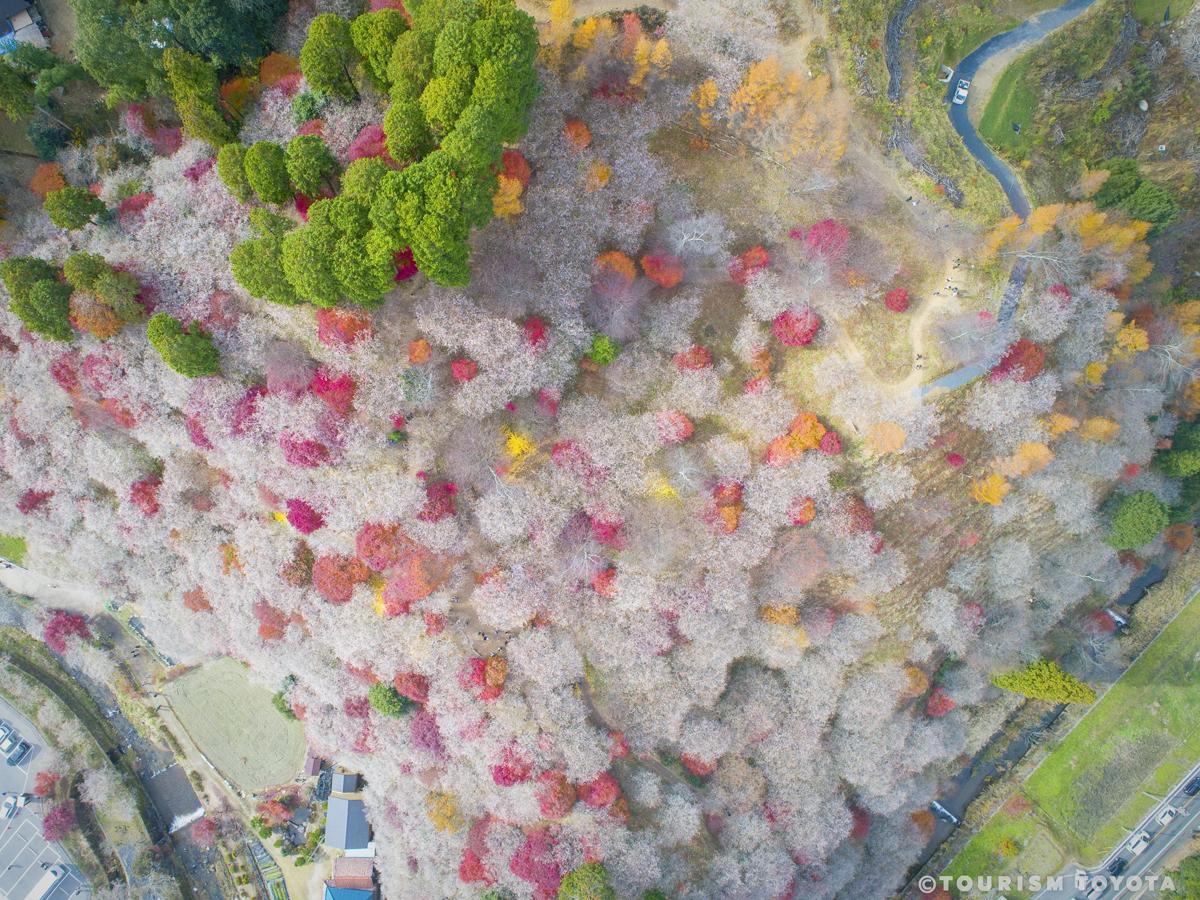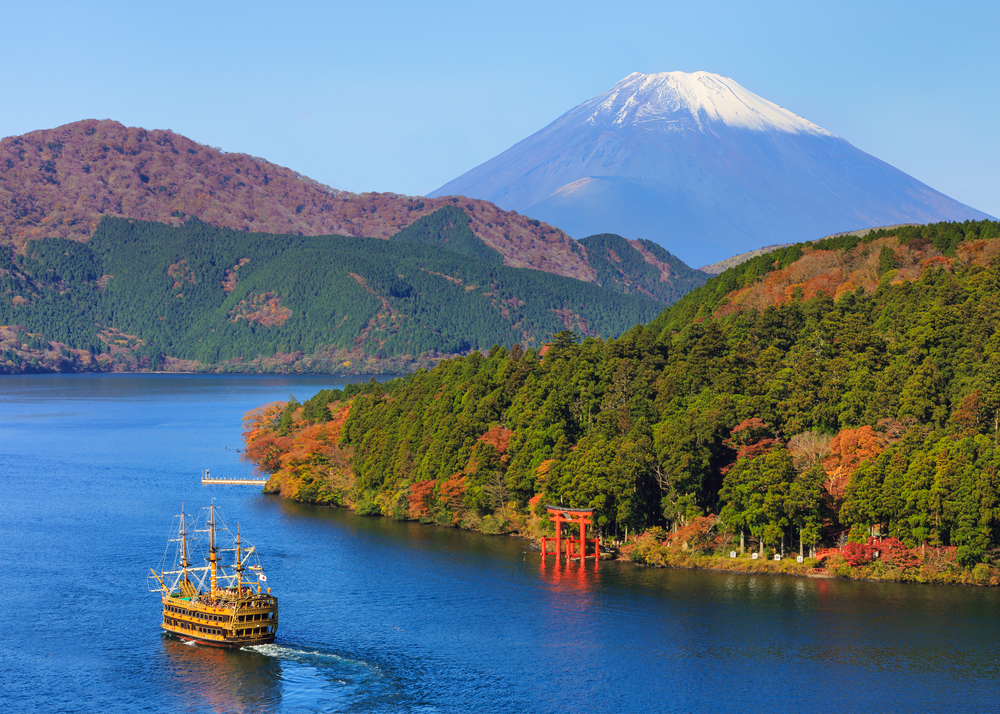 | Day | Date | Description |
| --- | --- | --- |
| 1 | 11/10 | HNL Airport departure on Japan Airlines |
| 2 | 11/11 | Arrive in Nagoya, dinner at local restaurant, rest at hotel in Nagoya |
| 3 | 11/12 | Nagoya Castle, Kinshachi Yokocho free time for shopping/ sightseeing and lunch, Mt. Gozaisho Ropeway, Nabano no Sato Autumn Illumination |
| 4 | 11/13 | Obara "Shikizakura" Festival (see sakura in autumn!), Iwamura Castle Town, Magome Juku Nakasendō Station, Gero Onsen (one of Japan's "Top 3 Onsen") |
| 5 | 11/14 | Miyagawa Morning Market, Shirakawa-go UNESCO World Heritage Site, Nousaku Craft Workshop, Unazuki Onsen |
| 6 | 11/15 | Kurobe Gorge Torokko Train, Keyakidaira autumn scenery sightseeing, apple picking in Nagano Prefecture |
| 7 | 11/16 | Daio Wasabi Farm, Miso factory + soup tasting, Soba-making experience, Koshu Valley winery + tasting, Lake Kawaguchi (Fuji Five Lakes region) |
| 8 | 11/17 | Narusawa Ice Cave, Oshino Hakkai (freshwater springs fed by Mt. Fuji), Hakone area (Owakudani Ropeway, boat cruise on Lake Ashi) |
| 9 | 11/18 | Kamakura sightseeing and Giant Buddha, Yokohama shopping/sightseeing, traditional Edo Kiriko Glass experience, Asakusa and Tokyo |
| 10 | 11/19 | Free day to explore Tokyo |
| 11 | 11/20 | Free morning, depart Japan for HNL in evening |