Hokkaido + Aomori Food & Foliage Tour 2023
Feast on fun! See Japan's Great North this autumn!
Hokkaido + Aomori, a stunning combination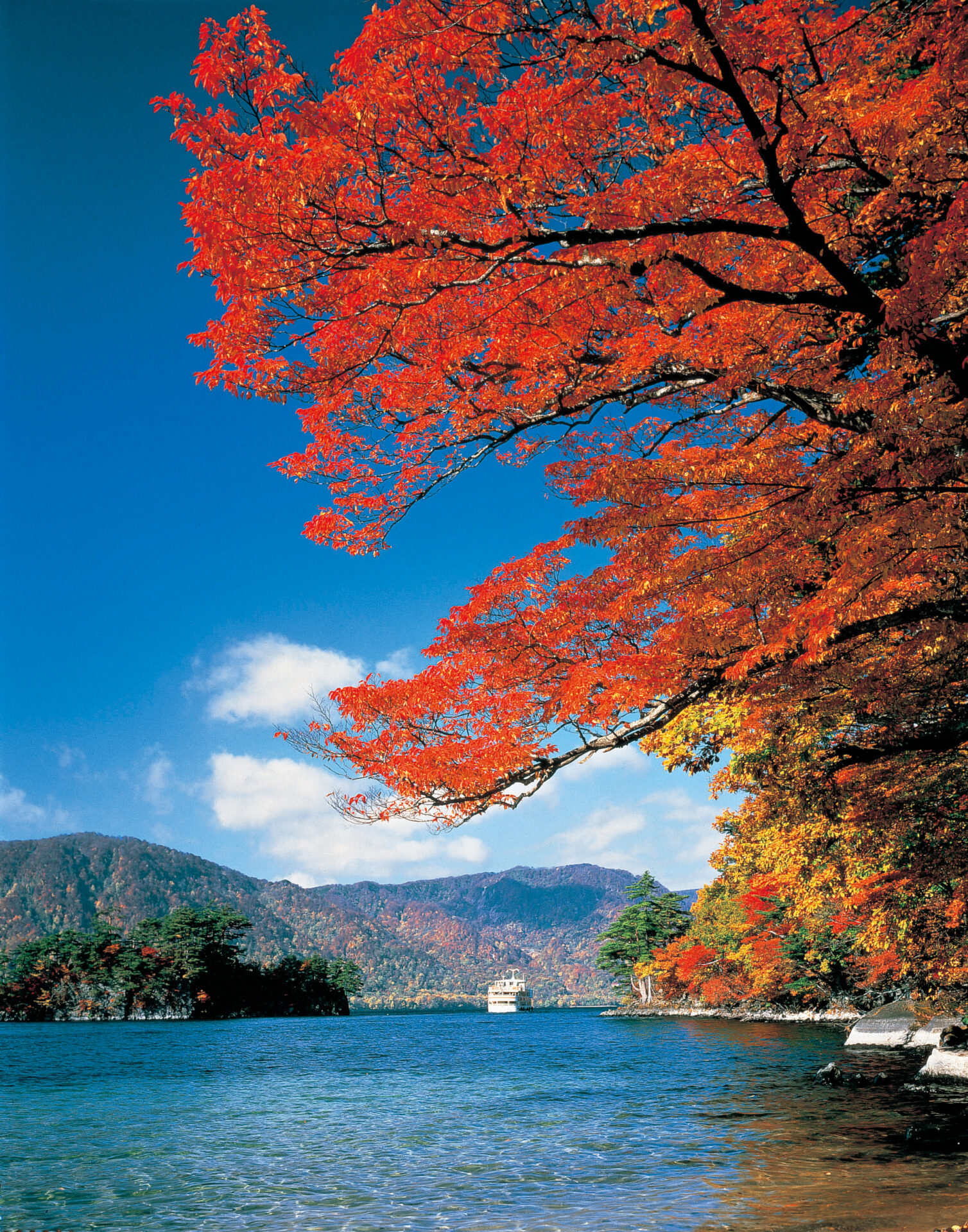 Fully guided and including 22 delicious meals, a free pocket WiFi router, and much more, our carefully crafted itinerary has everything from picking Aomori's famous apples fresh at the orchard, to drinking in the scenery after riding a ropeway to the top of Mt. Hakkoda, and even learning first-hand cooking tips from a local fisherman's family. There's a fireworks show and superb local ice cream at Lake Toya, a hands-on glass blowing experience in Otaru, and free time to explore Japan's bustling metropolis of Tokyo. Plus much, much more!
A special highlight of this tour is TWO nights at Hoshino Resorts' spectacular 5-star luxury resort Aomori-ya. Dedicated to regional Tsugaru culture, this incredible destination features distinctive touches like an "Aomori Apple Juice Fountain" where you can drink your fill of the prefecture's famous juice, plus specially designed illumination in the onsen baths that make you feel like you're floating in another world and an extravagant buffet dinner that will have you going back for seconds, thirds, fourths, and more! Watch a preview video of this truly unique accommodation and see why Aomori-ya is an absolute can't-miss location.
Marvel at spectacular wide-open natural vistas and featuring multiple nights at deluxe, relaxing onsen (hot springs) hotels, this tour is the perfect way to visit Japan's Great North this autumn.
Destination Highlights
Sapporo – Otaru – Shiraoi – Noboribetsu – Lake Toya Hakodate – Aomori City – Hirosaki – Lake Towada
Oirase Stream – Mt. Hakkoda – Hachinohe – Tokyo
and more!
Tour Includes
9 nights extraordinary accommodations – 22 memorable meals – Onsen (Hot Springs) – WiFi router – HNL Airport Lounge – Unique activities & experiences – and much more!
Price
Full Package $4,690 (Adult) / Land Package $3,590 (Adult)
Hokkaido + Aomori Food & Foliage Tour 2023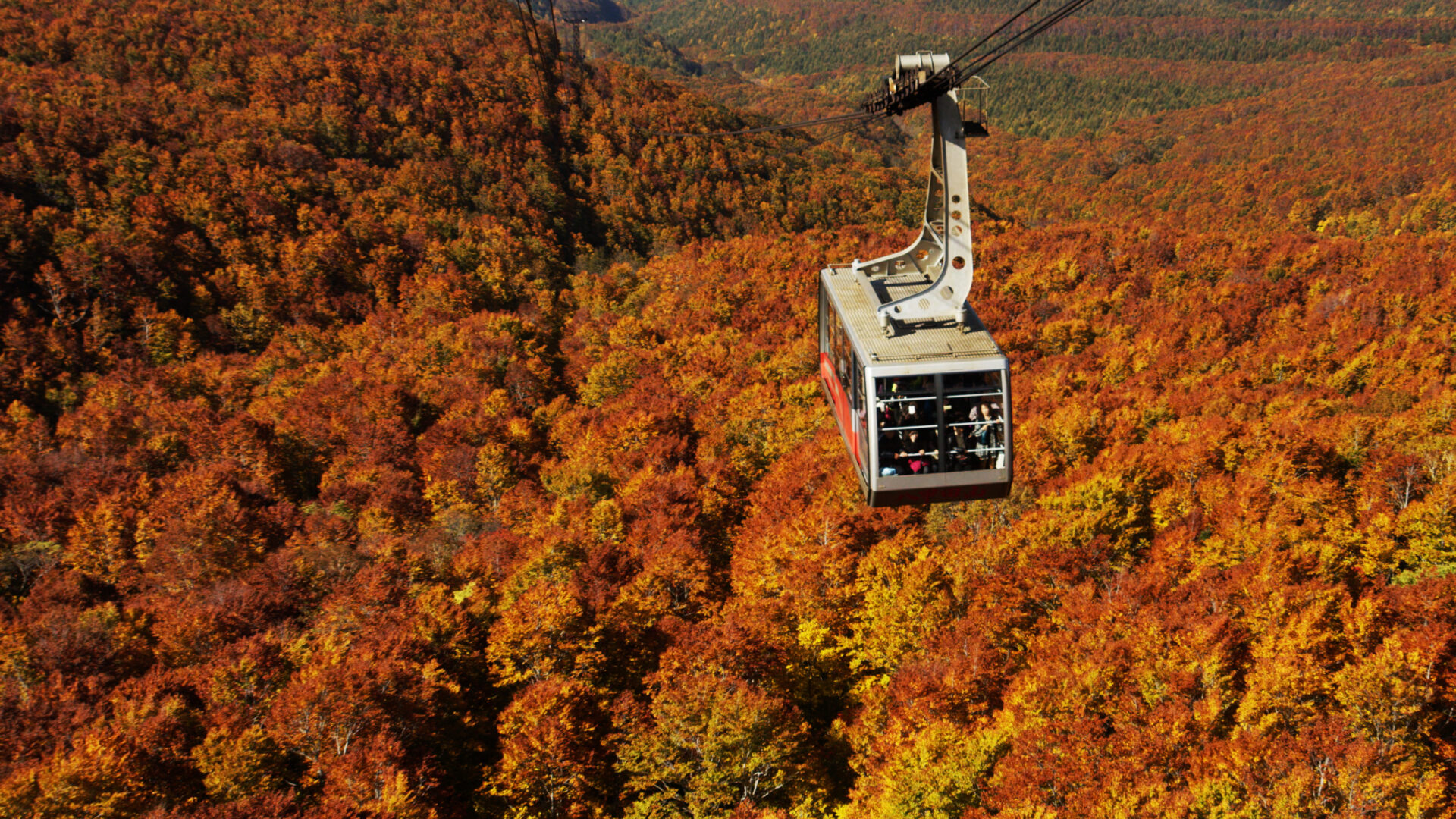 Itinerary Summary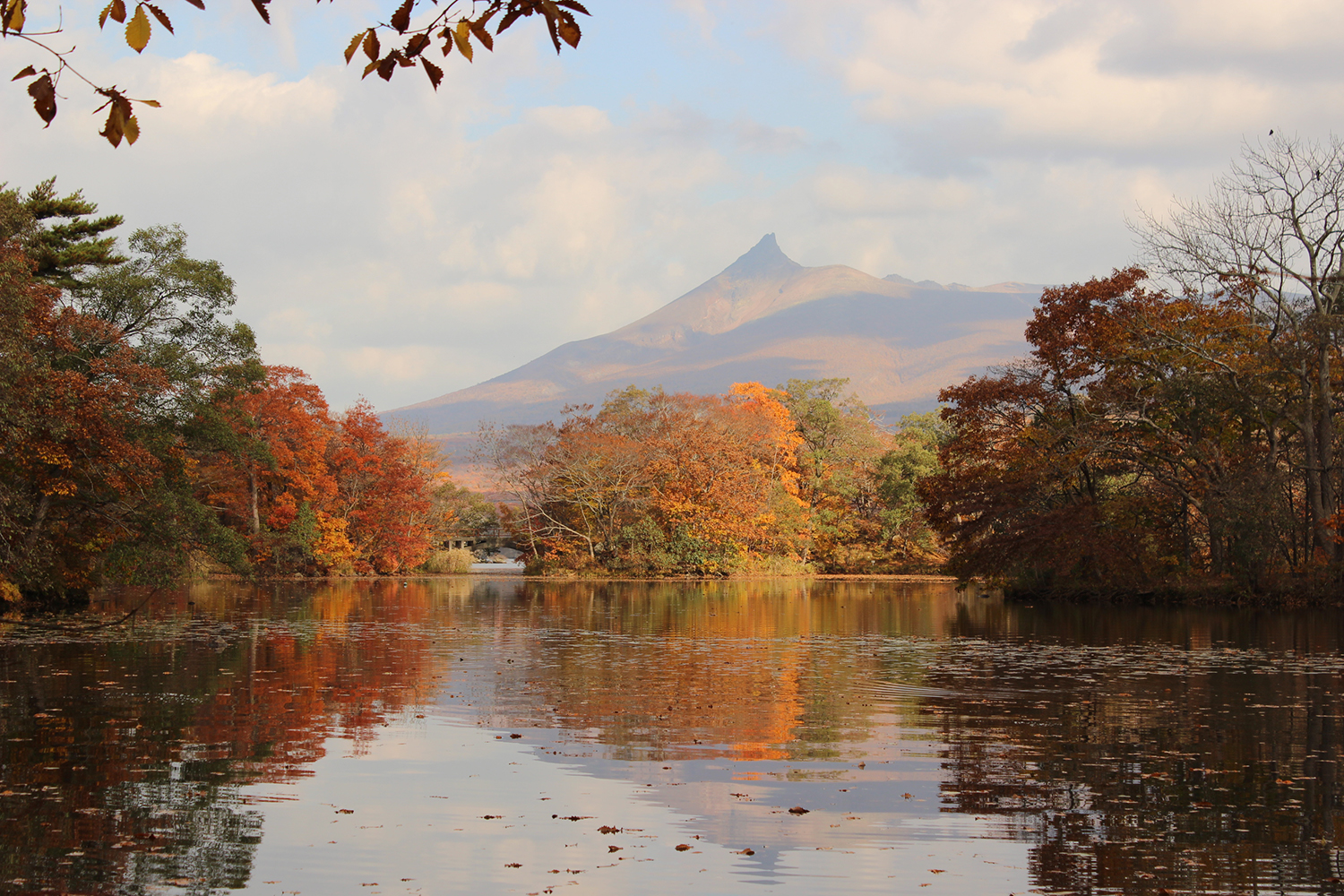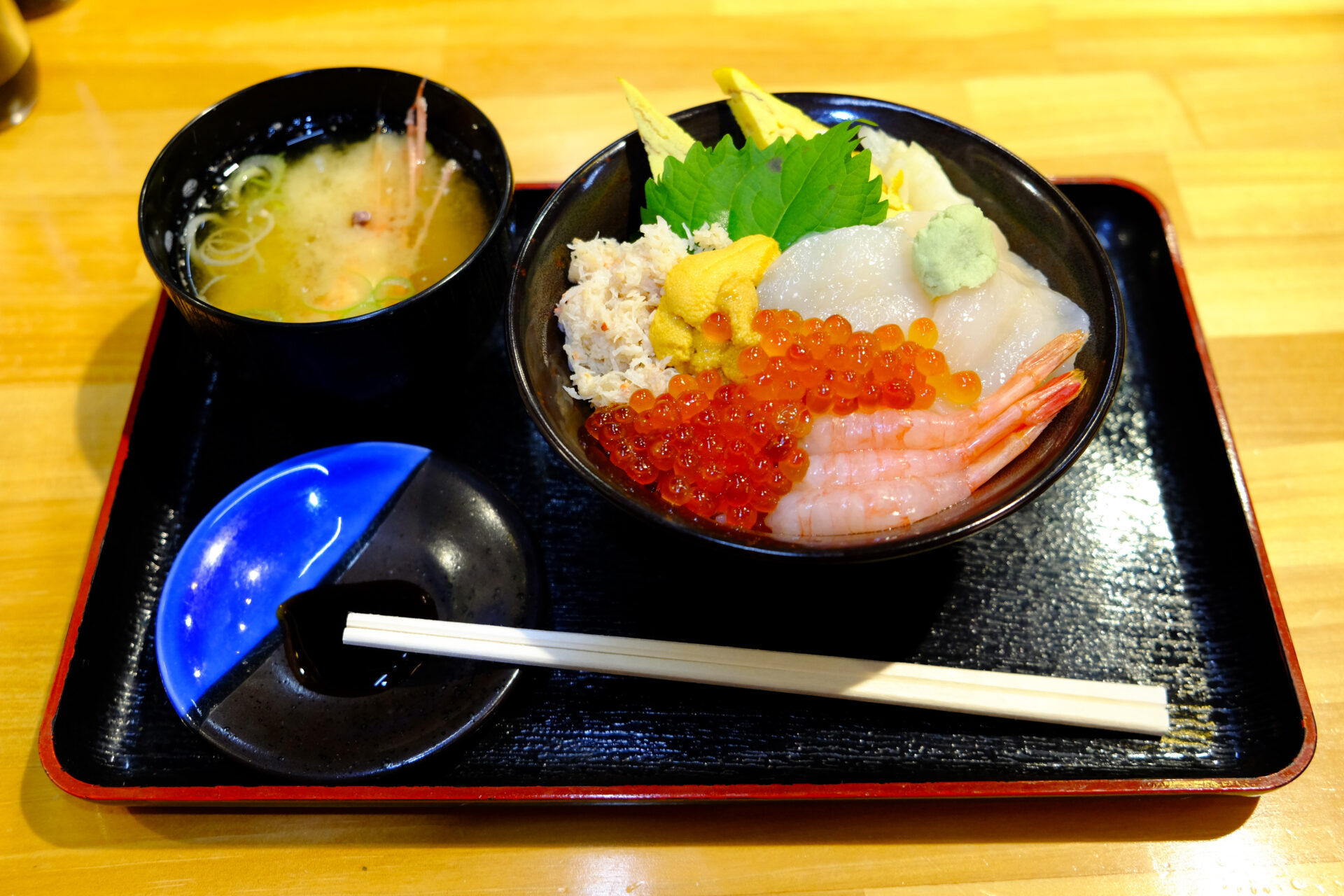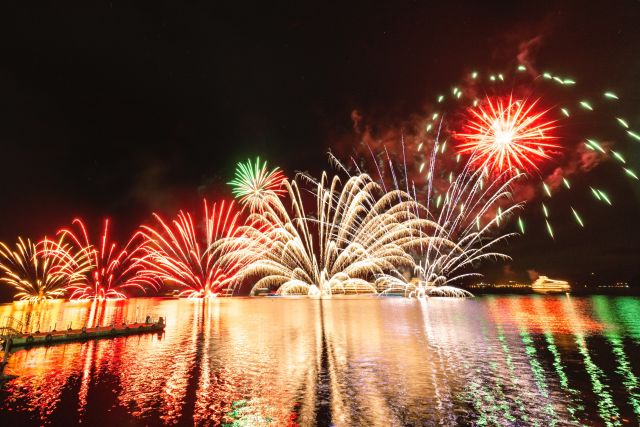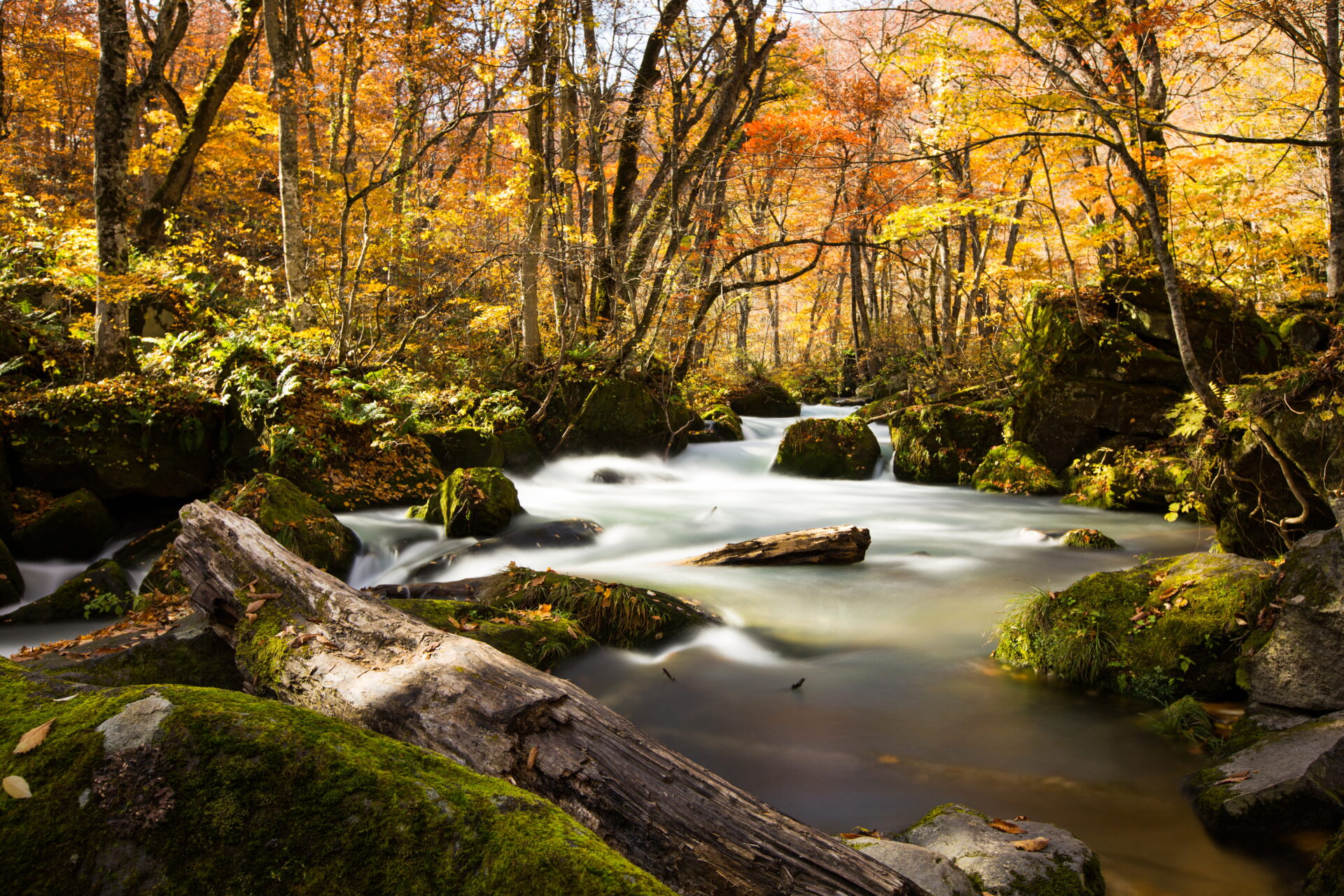 | Day | Date | Description |
| --- | --- | --- |
| 1 | 10/19 | HNL Airport departure on Japan Airlines |
| 2 | 10/20 | Arrive in Hokkaido, bento dinner, rest at hotel in Sapporo |
| 3 | 10/21 | Sapporo highlights, Otaru free time for shopping + sightseeing, glass-blowing hands on experience |
| 4 | 10/22 | "Upopoy" National Ainu Museum, Noboribetsu "Hell Valley", Lake Toya region sightseeing |
| 5 | 10/23 | "Fisherman's Wife" cooking class, Onuma Quasi-National Park sightseeing + boat cruise, Hakodate night view |
| 6 | 10/24 | Hakodate "Asaichi" morning seafood market, shinkansen bullet train through Seikan tunnel to Aomori, Tachineputa House Museum, apple picking at Hirosaki orchard |
| 7 | 10/25 | Tsugaru craft-making, Hirosaki Castle, Lake Towada and Oirase Stream autumn foliage & sightseeing, Aomori-ya luxury onsen hotel |
| 8 | 10/26 | Mt. Hakkoda ropeway sightseeing, Jogakura Bridge and Jigokunuma foliage spots, relaxing afternoon at Aomori-ya luxuy onsen hotel |
| 9 | 10/27 | Hachinohe City for free time at Hasshoku Center Seafood Market, shinkansen train to Tokyo, free evening in Tokyo |
| 10 | 10/28 | Free day to explore Tokyo |
| 11 | 10/29 | Free morning, depart Japan for HNL in evening |