Ultimate Japan Tohoku Sakura 2023
Wander through the rich culture of Tohoku
From wave-swept coastlines, glimmering gardens, and soaring castles, find the extraordinary side of Japan!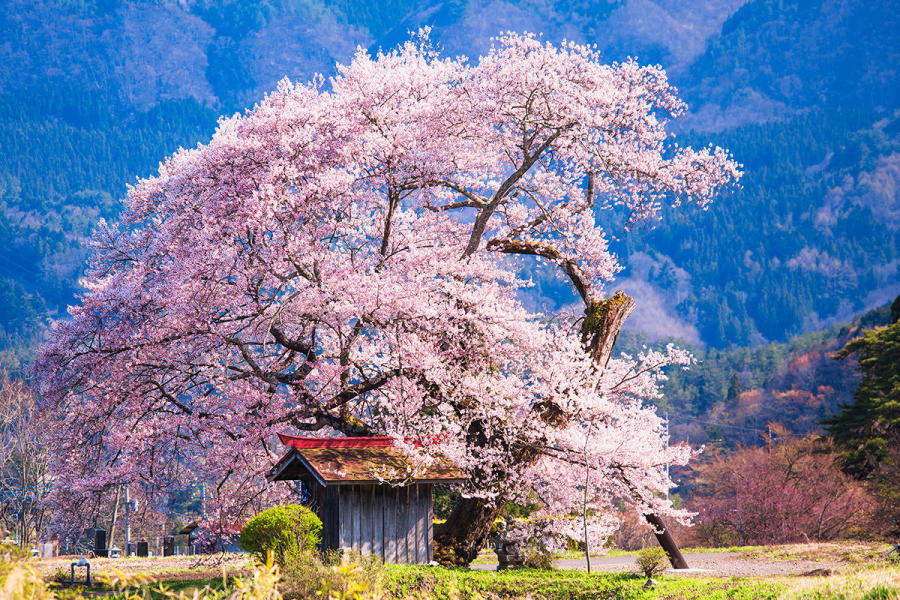 Ready to dive into a part of Japan many have never seen? Circle through Japan's wild Tohoku region and immerse yourself in the culture, food, and scenic beauty of this northern region. Stretching across the top of the country's main island of Honshu, Tohoku sees far fewer visitors than the larger cities of central Japan, but they're missing out! Including rare opportunities like a private geisha performance and sansai wild vegetable harvesting, plus fresh, seasonal foods unique to each region, if you're a Japan enthusiast this tour is what you've been waiting for.
Our fully-guided itinerary will take you across six different prefectures, beginning and ending in Tokyo. There's a cruise through Matsushima Bay, known as one of the country's "Top 3 Most Scenic Views," as well as a descent down the river of Geibikei Gorge, picking a special variety of strawberry in Gunma, strolling through the myriad of colors at Echigo Hillside Flower Park, and so much more!
Plus, you'll have plenty of time to soak away your stress at any of the many soothing hot springs we visit each evening. And all of this against the gorgeous backdrop of spring, with rows upon rows of fluttering pink cherry blossom trees lined up to greet you. Experience a Japanese journey that you'll never forget with our "Ultimate Japan" Tohoku Sakura Tour!
Destination Highlights
Minakami Onsen – Niigata – Tsuruga Castle – Yamagata – Ginzan Onsen – Hanamaki Onsen – Kitakami – Matsushima Bay – Sendai – Tokyo – and more!
Tour Includes
10 nights comfortable accommodations – 26 tasty meals – Onsen (Hot Springs) – WiFi router – HNL Airport Lounge – Unique activities & experiences – and much more!
Price
Full Package $5,490 (Adult) / Land Package $4,290 (Adult)
Ultimate Japan Tohoku Sakura 2023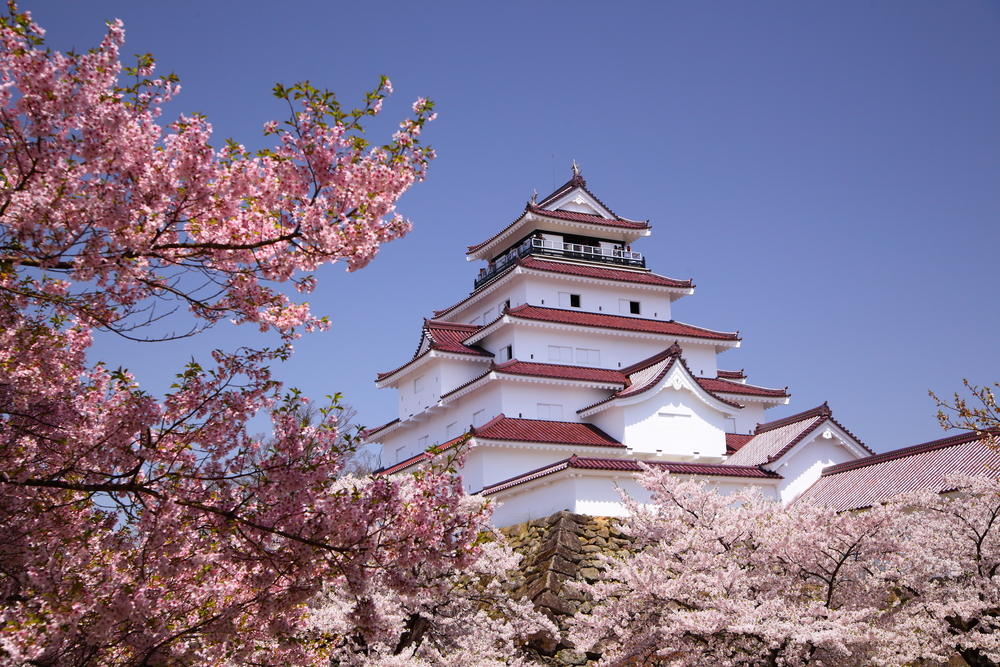 Itinerary Summary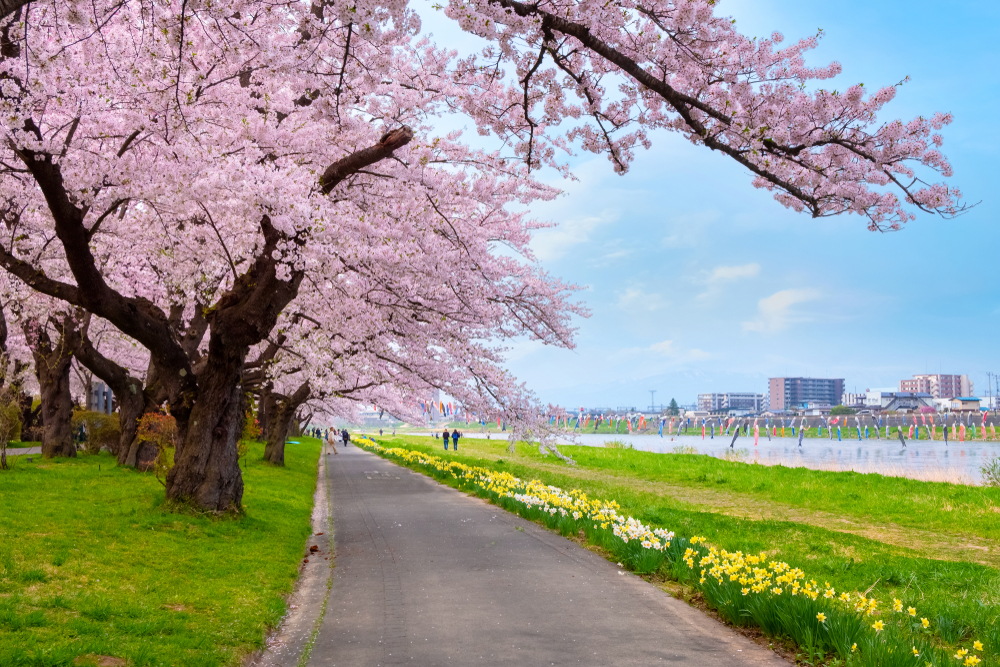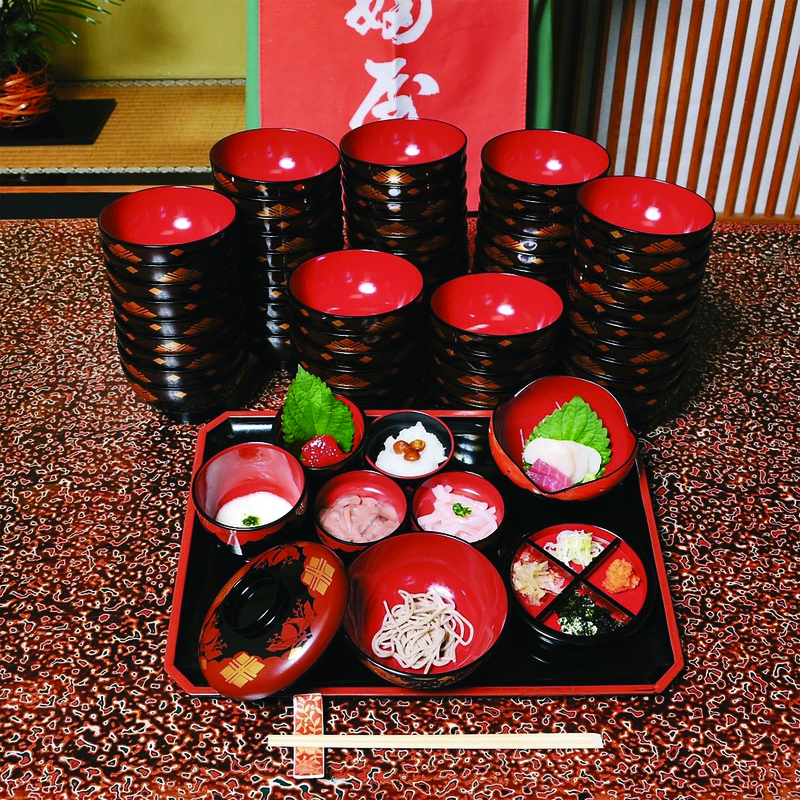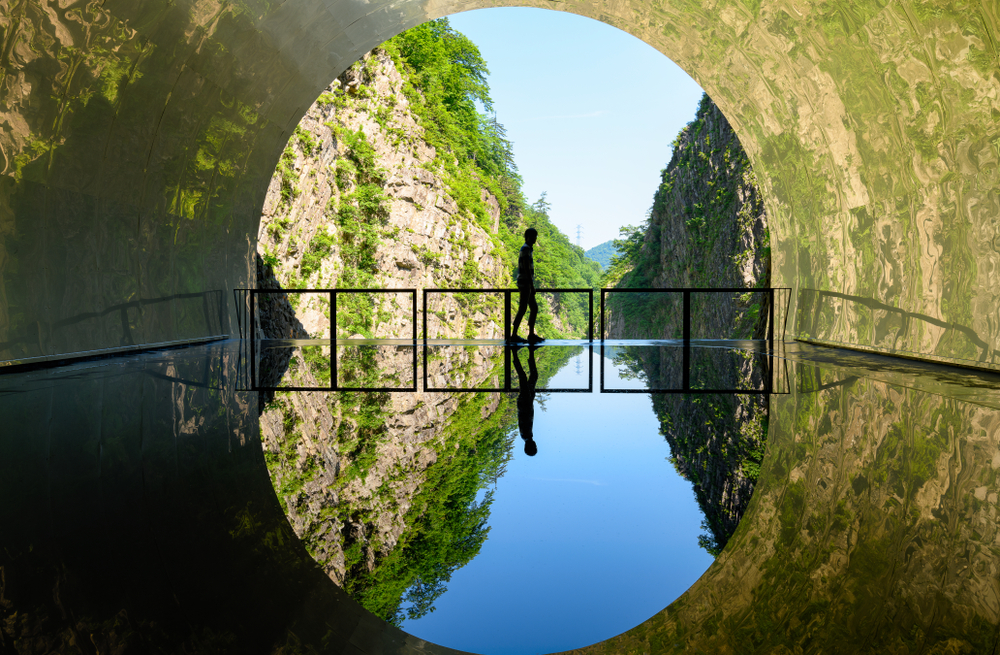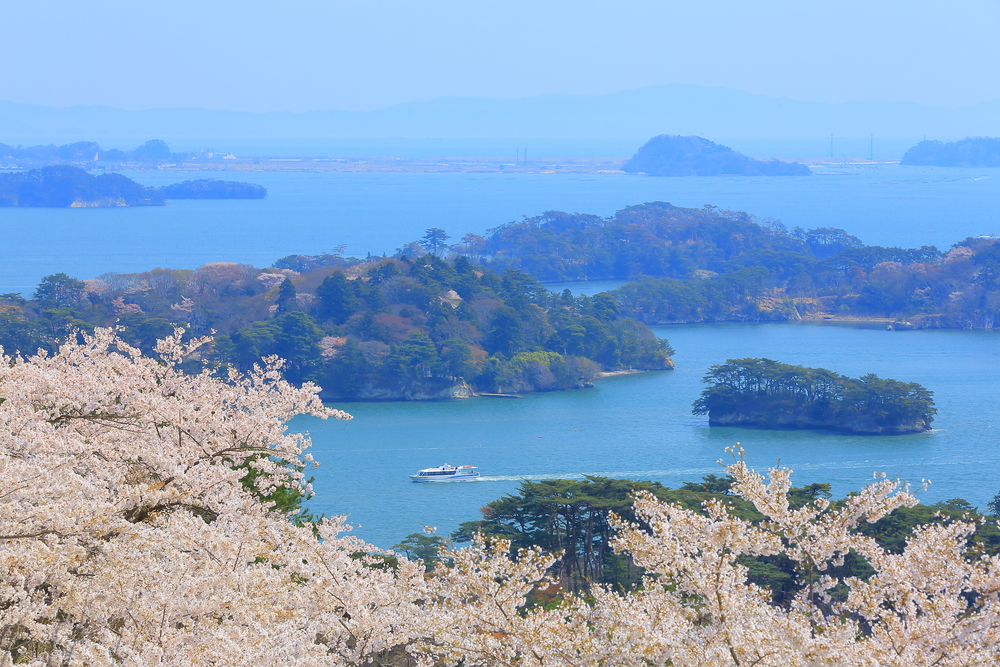 | Day | Date | Description |
| --- | --- | --- |
| 1 | 05-APR | HNL Airport departure on Japan Airlines (nonstop flight) |
| 2 | 06-APR | Arrive in Tokyo, rest at hotel |
| 3 | 07-APR | Takumi no Sato & metalwork activity, strawberry picking at Mogitore, hot springs! |
| 4 | 08-APR | Kiyotsukyo "Light Cave", Echigo Hillside Flower Park, private Furumachi geisha performance |
| 5 | 09-APR | Niigata senbei making, Yanaizu "foot onsen", wild vegetable sansai harvesting and eating, hot springs! |
| 6 | 10-APR | Hanami (cherry blossom viewing) experience at Tsuruga castle, Homare Sake Brewery & Japanese Garden, Kaminoyama Samurai Residence, hot springs! |
| 7 | 11-APR | Ginzan Onsen sightseeing, Hiraizumi Chusonji Temple, Geibikei Gorge river boat, hot springs! |
| 8 | 12-APR | Kamabuchi Waterfall, Kitakami Sakura festival, Wanko soba eating experience, Kesennuma Tsunami Memorial, Kesennuma Fish Market, hot springs! |
| 9 | 13-APR | Matsushima Bay ocean cruise, Yukata rental experience & Japanese garden, Zuihoden Temple/Mausoleum, free time in Sendai City |
| 10 | 14-APR | Nikka Whisky Factory, Sendai Castle ruins, Shinkansen to Tokyo, free time in Tokyo |
| 11 | 15-APR | Free day to explore Tokyo! |
| 12 | 16-APR | Free morning & early afternoon, depart for HNL in the evening on Japan Airlines (nonstop flight) |